Roslyn Garage Door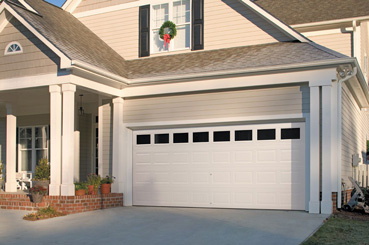 Roslyn Garage Door is your local garage door repair expert. Truth be told, you couldn't find a better company to take care of your garage door in Roslyn, New York. We have a wonderful team of trained and certified technicians and we are always ready to assist you with any kind of garage door problem. Our contractors can repair motors, circuit boards, torsion and extension springs, hinges, emergency release cords, sensors, remotes, garage door openers, etc. We also install new garage doors and automatic gates quickly and professionally. Of course, we never void your warranty and all of our contractors are insured in case anything goes wrong here on the North Shore of Long Island.
Contact us today: 516-962-5000
Roslyn, NY Garage Door Installation Services
Roslyn Garage Door provides a multitude of installation solutions for both commercial and residential property owners. Each one of our solutions comes with its own warranty. Also, all parts have their own warranties. Our services are guaranteed to keep your garage door or automatic gate working for years. We can install your residential or commercial door for a cheap price!
Garage Door Opener Repair – Roslyn, NY
We can fix your garage door opener in Roslyn if it's not working correctly. Ask about chain drive, belt drive and screw drive opener services. Of course, we can fix all parts that work to make your garage door function, too. Here are just some of the things we help locals in NY with on almost a daily basis:
Broken cable repair

Damaged spring repair

Garage door and gate installation

Automatic gate repair
Opener repairs and installation

Fix wheel track obstruction clearing

Circuit board replacement

Hinge repair and replacement
Removal of dents

Motor repair

Spring replacement
Roslyn, NY Garage Door Repair Experts
In case you have any questions about insulated and non-insulated garage doors, you can contact us and we'll happily answer all your questions. We love to provide information that helps our customers purchase the perfect garage door for their needs. Don't worry; we don't charge a dime for insider information. We can also help you if you are looking to buy a new garage door opener to replace the old, noisy one. You can trust us for garage door repair services in Roslyn, New York!
You must be aware that very few companies provide warranties for their services and parts. We always do because we trust that our solutions and components are the best. Locals in NY always contact us when they have problems with garage doors or automatic gates. You should too! If you need garage door services in Roslyn, contact us.
Call our team: 516-962-5000